Today..I feel the need for spring.COLOR....
not the soft flowery pastels of early spring blossoms...
but the bright and bold colors of flitting birds..
chirping and singing on a bright sunshiny yellow morning..
I want to see deep Indigo Bunting Blue..
Iridescent shimmering and strutting Peacock Blue..
the Gray Blue of the wading Great Blue Heron.
Bright Yellow of the happily singing Goldfinch..
squawking Parrot Yellows and Blues..
and a soft downy sleepy Baby Duck Yellow ...
and when they all retire..
as I soon shall..
I want to see a bright moon watching over us all
from a Midnite Blue.and starry sky..
Please j these wonderful folks for hosting such fun Mondays!
Smiling Sally
for Blue Monday.
Mary at the
Little Red House
for Mosaic Monday..
and the gang for
Mellow Yellow Monday.
.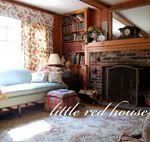 Good nite..sweet dreams!
Loui♥