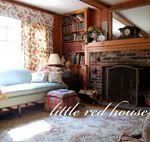 A bluesy night in Florida..thanks Margo!
the silhouetted leaves are similar in shape to Aspen leaves.
(*photos courtesy of my friend Adam Adkins*)
..and finally..a natural mosaic courtesy of our Maker..
He is such a wonderful artist with the most glorious palette!
Please join these other wonderful sites for more Monday colors:
enjoy your day wherever you may be..