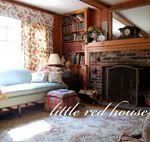 Colorful Mondays
Orange, Blue Yellow..
Pretty Mosaics..
what a colorful way to start the day...
Orange and Blue..
official colors of the Denver Broncos..
playing as I type..
Tim Tebow mania reigns..
as Denver skies turn into an Orange and Blue sunset over the field!
For Flower lovers..
some of my favorite personal Orange flower photos..
Enjoy Your colorful Monday!!