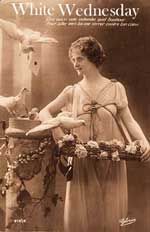 Thought provoking ,Huh?
My thoughts exactly!!!
Who'd thought snow on palm trees?..
one picture is worth a thousand words..
this is PROOF!
Snow on the beach... yes!
snowy red-vine covered house..with red window frames!
Fog and snow.. or frozen icy water?
Perfect doggie outfit for this frightful weather!
MMmmmmmmmmmm Goood!!
After all the coldness..
Just what I need...
a steaming hot mug of Cocoa!!
Please Join these sites for more Wednesday fun!
White Wednesday
Outdoor Wednesday
Watery Wednesday
Wordless Wednesday
Rednesday