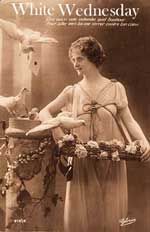 W
hen your weather outside is frightful..
far from being delightful!
all bundled from head to toe, trying to keep warm.
all the sunny and warm spots are blanketed with SNOW!
even what happened in Vegas..did not stay in Vegas..
dumped on Columbia SC
this
is
in the sunny SOUTH!
start driving farther south..until no more snow!
just endless miles of sugary white sand..as far as the eye can see!
emerald waters kiss the sugary white sand.. framed by blue skies..
tossed in a white bikini for good measure..
even did my toes and wore RED flip-flops!
ready to hit the beach!
fantastic view.. just another day in paradise!
UH OH..and who do I spy?
Everybody needs a little down-time sometime!!
Please join these gracious folks for more Wednesday fun!
Outdoor Wednesday
White Wednesday
Watery Wednesday
Wordless Wednesday
Rednesday