X
.....is for..
MeXican or TexMex..
love them both ..by whatever name!
The original Tex-Mex hybrid began with a mixture of European Spanish and the Native-American cookways of the region. When a number of families from the Canary Islands migrated to San Antonio in 1731, they brought a taste for Spanish and North African spices like cumin and cilantro that would differ from those that would become popular in metropolitan Mexico. Some theorists believe that Tex-Mex chili is a descendant of the Moroccan stews that are still today slow-cooked in the distinctive tangine clay oven (others give the dish more of a cowboy origin).
The Texas border region was Spanish for more than a hundred years, Mexican for less than fifteen years, part of an independent Texas for nine years, and part of the United States for more than 150 years (to be fair, it was also part of the Confederate States of America for four years). Remote from the centers of both Mexico and the United States, it developed its own foodways, influenced by the ranching culture prominent in both Texas and the northern states of Mexico. Beef is a prominent ingredient, with chicken in increasing use in Americanized forms.
The cuisine is spicy, based on chiles, onion, garlic, cumin, cilantro, cayenne and black peppers. Beans are a primary starch, along with the flatbread, wheat or corn based, known as tortillas. The corn chip, the tortilla chip, and the piquant tomato dip known as salsa are all Tex-Mex inventions, better known in bars and casual restaurants in Minneapolis, Seattle, or Chicago than they are in Mexico City or Guadalajara.
it's a wonderful cuisine..
there's guacamole and nacho chips....
and Chile con Carne..
and then stuffed Poblano peppers...
and even more quesedillas..
and Huevos rancheros..
good old Tacos..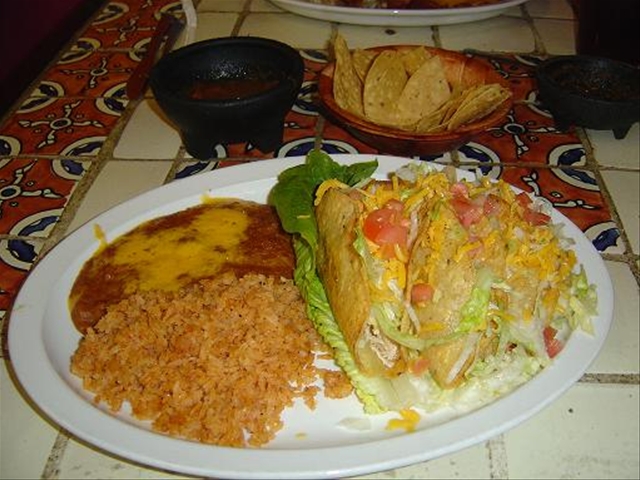 and Burritos..
but my all time favorite...
a pan of sizzling Fajitas with..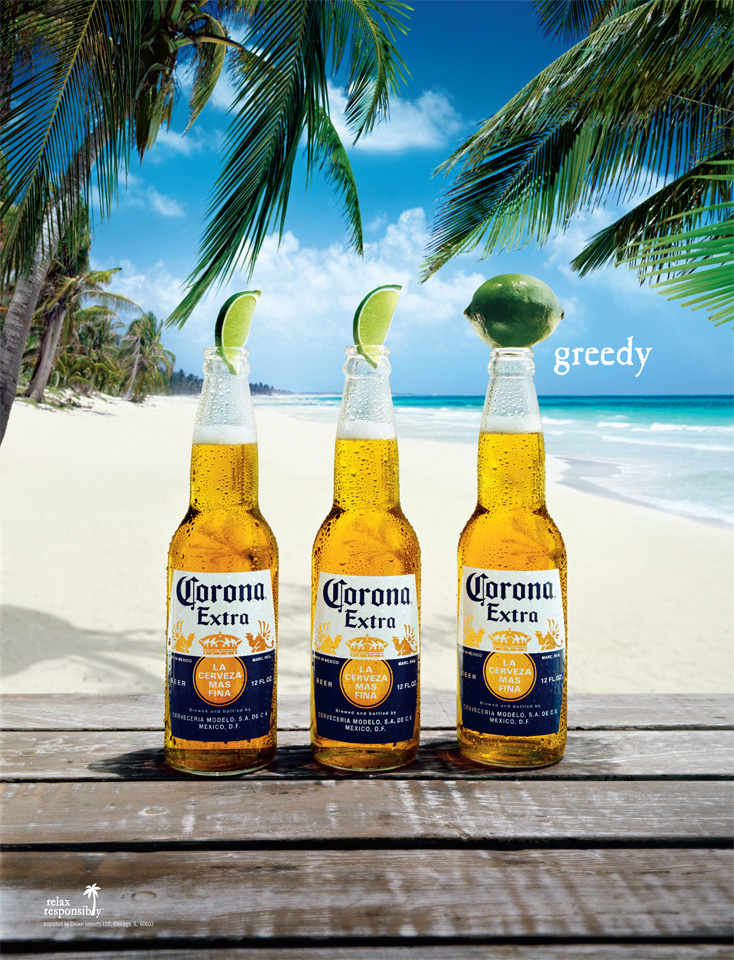 or maybe even this..
and where do I most prefer enjoying my TexMex foods?
The Riverwalk, San Antonio, Texas!!!!
Adios!
now please join Jen at
Unglazed
for more Monday Foodies..