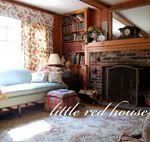 Since arriving in Colorado about five and a half years ago,
I have truly fallen in love with my new 'home" state..
The skies are such an incredible shade of blue..
especially when reflecting in many of the state reservoirs..
with the ever-present snow capped Rockies as a backdrop!
Stately Aspens reaching upward to the blue sky overhead..
The Colorado Blue spruce is the State Tree,beautiful even when snow covered!
and the State flower is the blue and white Columbine..
This dainty wildflower comes in a variety of colors..
and each one is my favorite!
So for Mother's Day, (my MIL had given me a gift card back at Christmas..)
which I used at my favorite "sanity saver" during blah gray winter days..
City Floral..
all of the Columbines pictured above are now MINE!..
but unfortunately, they cannot yet be planted..
due to that dreaded word SNOW!
yes,we shall have at least 6 inches of snow here in Denver by Wednesday..
the precipitation will begin Tuesday first as cold rain, changing over to sleet, then snow..
with all the cold temperatures..
and wicked winds..
and falling snow..
I won't be too blue..
because I'll be busily packing as I'm thinking of Florida..
while counting the days until my toes are actually buried in the sugary white sand of home!
hugs and smiles..
Loui♥