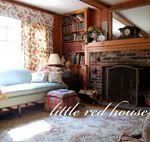 and dreaming about my upcoming trip to Florida..
I've a new Memory book for the photos I'll be taking..
there's shells from past visits..
and of course my beloved jar of beach sand..
that jar has held sand from home since 1975..
It has resided in a place of honor in every house in which I resided since then.
It has crossed the Atlantic Ocean twice..
spent three wonderful years in Spain before returning to America..
and numerous locales since then..
The sand will be replenished again upon my return..
My suitcase is not yet packed..
Sis says light clothing as it is hot there..
as well as very humid..
my shades..
so there's flipflops, ..
A couple of blue swimsuits..
a blue and white floral..
but mostly whites..
jeans,shorts,
knee knocker clam diggers..
or whatever they are called these days..
in between..not shorts..not long..
tee shirts..red stripe, white strip, blue stripe..
solids.. yellow, red , blue..
and yes.. my jammies.. soft, cuddly and warm
.
because I'm not accustomed to Air Conditioning...
and she keeps her house quite cold!
just hope I don't turn BLUE!
guess I'd best wake up now and start packing!!
join Smiling Sally, our delightful host..
and have a super wonderful day!!
hugs and smiles..
Loui♥