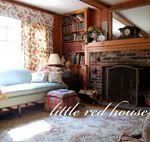 R
ecently while rafting on the river,
reminiscing about reunions of the past.
Recalling red food repasts and recipes....
Red wine accompanying Roasts,
both rare, and Standing Prime Rib.
Remembering Red Beans and Rice..,
from the Redhaired cousins in Louisiana.
Red hot chili peppers ..
adding even more zest to the already spicy recipes.
Red potatoes and green beans from the other Southern relatives..
Rices.yellow and even dirty..as well as white..
Delicious Rice puddings,
Rhubarb pies..
By now I was ready for a frosty, ice cold beer..
Root Beer..float?
and maybe a red delicious apple to munch..
I left the raft at the ramp and rapidly responded to another request...
*~*~*~*~*~*
My flight on American Airlines was ready for boarding!..
MY FAMILY reunion was underway..
and my presence was requested!
Yep.. Leaving the Mile High City in the Mountains..
for sunny beaches of The Emerald Coast of Florida!
Please visit Jen at
Unglazed
for Monday Foods..
and Sally at
Smiling Sally
for Blue Monday..
and Mary at
Little Red House
for Mosaic Monday..